Here is a little bit about me and my beginning.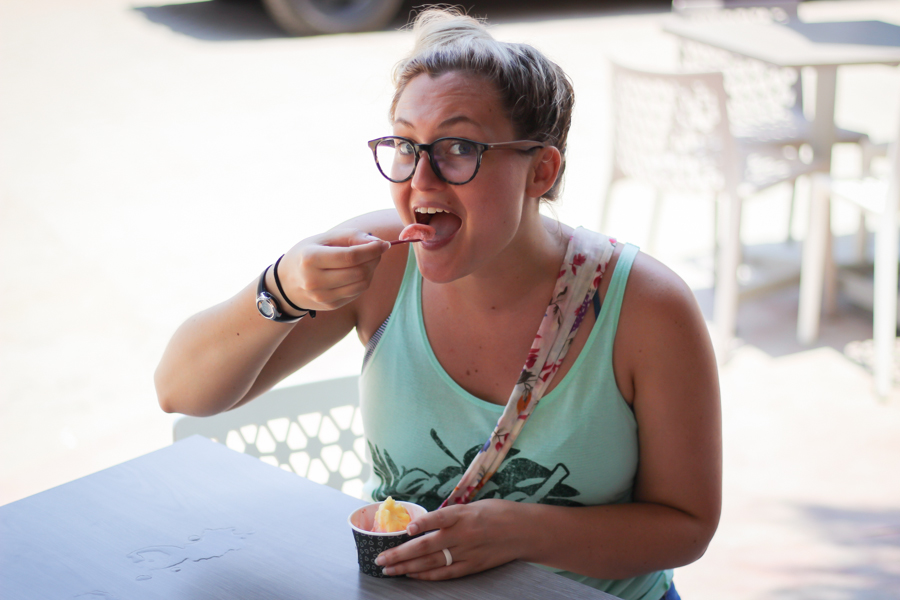 My Approach
I am always striving to achieve something new - not because I have to be the best, I know there will always be someone better, but because I can and I love it. What I create, no matter the medium, is not just something to look at, but rather, something to see, feel, and experience. I see beauty in the mundane and greatness in simplicity. I aim to bring together human experiences and feelings as well as nature and spirituality to create art.
My Beginning
I was given a chance at Stillwater Screenprinting and Embroidery as a Graphic Designer, even though I had no degree. I began designing t-shirts and realised what an oportunity there was to be had in doing that. Years passed and I still hadn't pursued that thought any farther and then myself and Kristen (another artist at SSPE), owner of Orange Armadillo Apparel Company, decided we wanted to sell shirts and we would start our own businesses together. We decided to sell during the home OSU football games and, September 2016, Carlie J Design was officially born! (I had an etsy account under that title and did photography, film, drawings and paintings under the title but it wasn't official and I definitely never shared or promoted my work). After that I did a couple of trade shows/craft shows and slowly have been doing more. Now I have this website, an Etsy shop, a YouTube channel, amateur photography and videography, and freelance graphic design all operating under Carlie J Design and I cannot wait to see where this all goes!
Why Carlie J Design
I started Carlie J Design so it could be a portable, creative outlet, that was also a job. Ultimately, my husband and I want to work and travel, meaning this business will be able to move with us. Traveling is something I have always been passionate about and was a hope for my business even before we were married. This traveling and working is about to become a lot more real, for us. In a year, my husband and I are selling everything and leaving to hike the Appalachian Trail (it takes about six months) and from there, who knows! We are using Carlie J Design to save up for that hike and will continue selling while we hike and after. We aren't sure where all this journey will take us but I am so glad you are here to enjoy it and supporting us by buying a shirt, or two!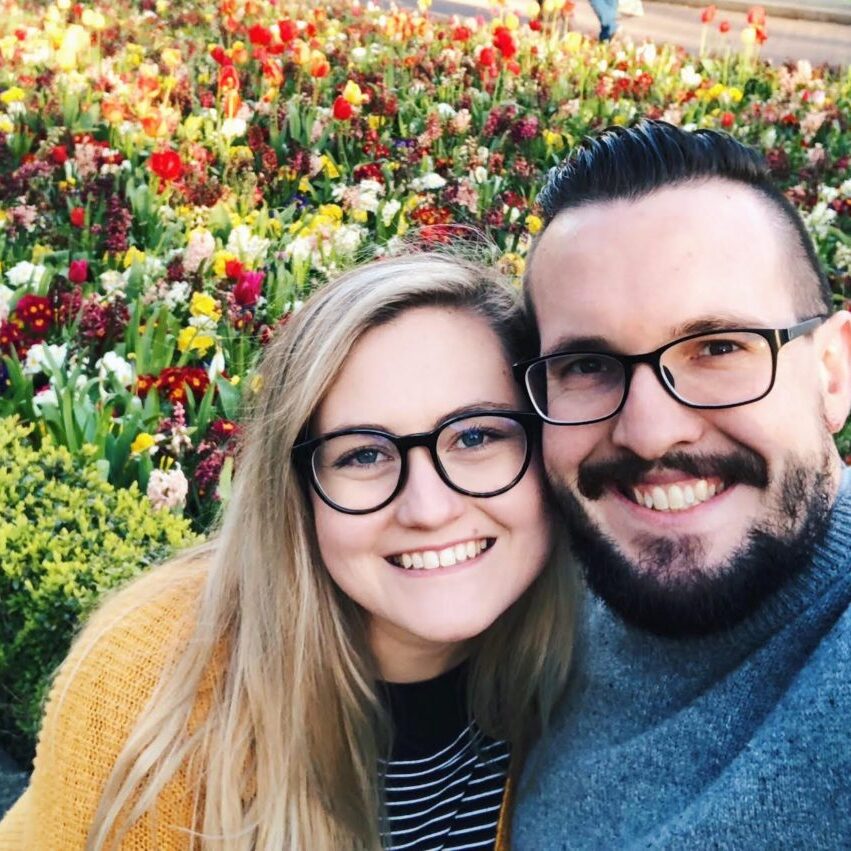 Carlie London (& husband Brady)
Owner | Graphic Designer | Wild Flower | Photographer | Videographer | Dreamer | Wife | Adventurer | Nerd | INFP
I does her best to see beauty in everything, even the mundane.
Harmonious. Humanitarian. Hippie.
I was born in Oklahoma City and grew up in Stillwater, OK and have attended several Universities (Northern Oklahoma College, College of the Ozarks, and University of Surrey) but haven't managed to get the graduating thing down yet. I do have a certificate in Digital Media Arts and another in Floral Design. I have a passion for traveling and seeing as much of the world as possible - glimpsing history, experiencing cultures, exploring the world, and meeting people. I also have a heart for our environment and saving the earth (hence getting married on Earth Day).
Designer. Dreamer. Dancer.
I enjoy designing fun tees, traveling the world, reading good books, hiking new and old trails, swimming with mermaids, camping as often as possible, dreaming with unicorns, floating in the clouds, and reliving my dance-life past time whenever the chance arises.
Always Remember: you are of infinite worth.
There is at least an 80% chance that I knows more about Harry Potter than you.
________
Brady and I are a couple of travel-loving, adventure-seeking, nerds navigating being newlyweds, life, a house remodel, travel, and everything else! If you want to keep up with us then head on over to happygolondons.com and join us on our journey!